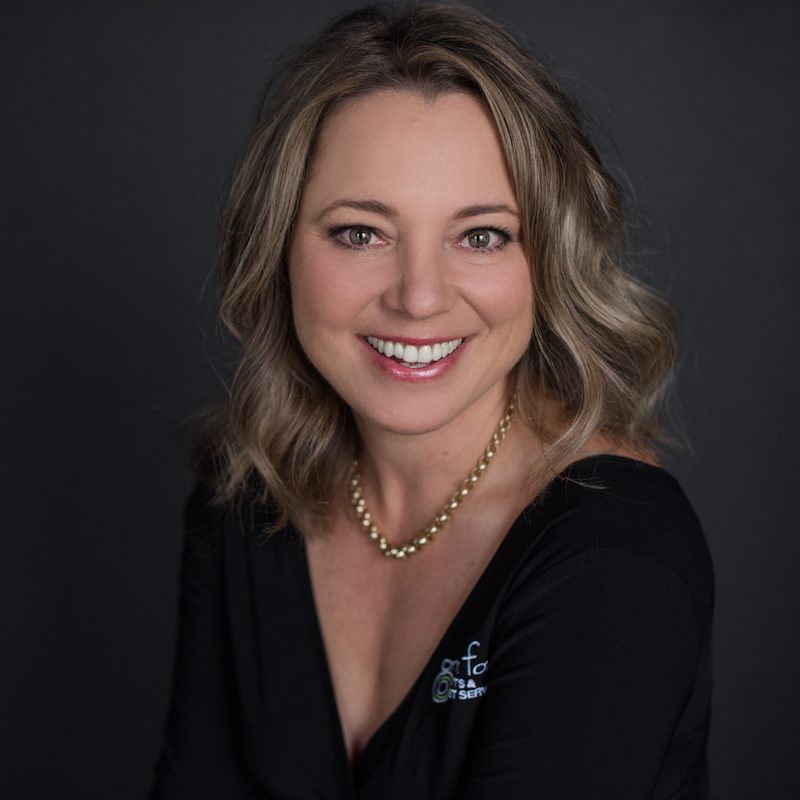 SANDRA DI DOMIZIO
OWNER, CHIEF EXPERIENCE OFFICER
PROFESSIONAL BIO: I started Green Fox Events in May 2008. My experience includes 7 years in the luxury active travel industry: designing and managing private active group vacations in some of the most beautiful places in the world; 3 years of corporate event production and marketing for a wonderful biotech company in the San Francisco Bay Area; 4 years in the public sector as the Special Events Manager for the incredible TOWN OF MAMMOTH LAKES. I have a Master in Business Administration from GOLDEN GATE UNIVERSITY and a Bachelor of Arts from the UNIVERSITY OF BRITISH COLUMBIA.
A BIT ABOUT ME: I grew up in Toronto, Canada, daughter to two of the hardest-working Italians I know. After my undergrad at the University of British Columbia, I moved to the US. I have American, Canadian, and Italian citizenships and have lived/worked/played extensively in those countries. I speak English, French, Italian, (some) Spanish, and Canadian. In addition to working full time at Green Fox Events, I'm the proud mom of three kids and wife to a very patient man.
HOW I GIVE BACK: I serve on the board of the MAMMOTH LAKES CHAMBER OF COMMERCE (President), and volunteer with the MAMMOTH ELEMENTARY SCHOOL PARENT TEACHER ORGANIZATION.
WHICH IS YOUR FAVORITE GFE EVENT THAT YOU WORKED ON AND WHY? All our clients and events inspire me, but the ones I appreciate the most are the ones that test our abilities and allow us to grow.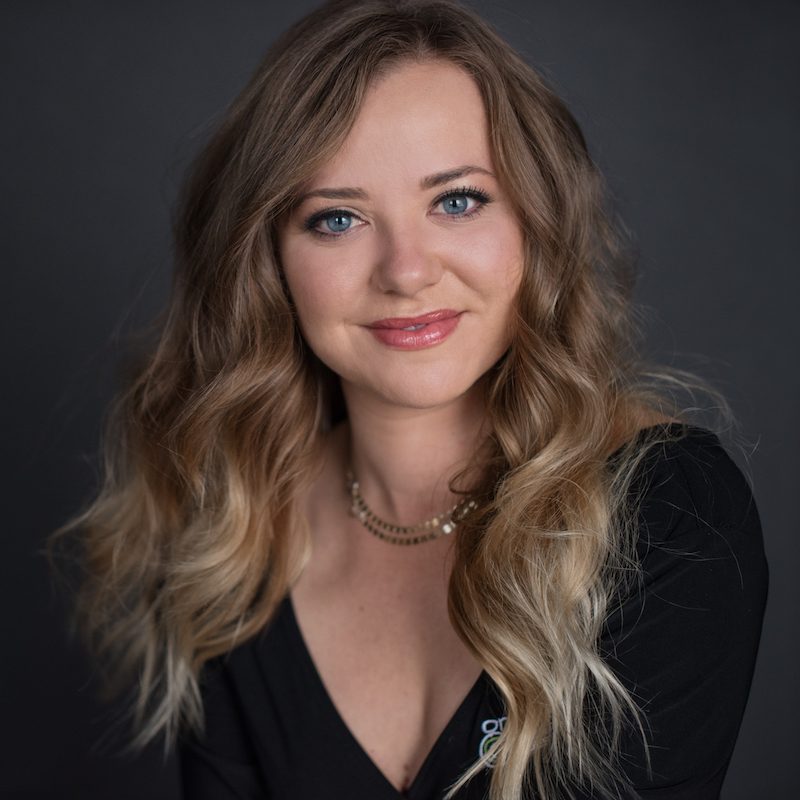 CARA FERGUSON
DIRECTOR OF WEDDINGS, PROJECT MANAGER
PROFESSIONAL BIO: I moved to Mammoth Lakes after graduating from CALIFORNIA POLYTECHNIC STATE UNIVERSITY, SAN LUIS OBISPO with a degree in Recreation, Parks, and Tourism Administration and an emphasis in Special Event Management. I have been involved in the planning and execution of a variety of different events including: weddings, corporate events, private/public events, festivals, sporting events, and numerous wine events. I feel blessed to work in an industry where I get to help clients plan their special events around the beauty that exists in the Eastern Sierra. I am very creative, detail oriented, and passionate about what I do.
A BIT ABOUT ME: I consider myself fortunate to have been born and raised on the beautiful Central Coast of California. However, after spending several summers and winters vacationing in the Eastern Sierra, I knew I wanted to spend more time here.
When I am not working, the Eastern Sierra affords me the opportunity to ski, hike, fly fish, adventure and enjoy the beauty of this amazing place!
WHAT IS YOUR FAVORITE CURRENT WEDDING TREND? I LOVE eating snacks, so I am all about the late-night snack trend. Whether it's a taco station, mini sliders, donut bar, soft pretzel station with dipping sauces, s'mores station, you name it. I just think that it is so much fun, and who doesn't like a snack after a long evening of cocktailing. 🙂
I also LOVE creating beautiful furniture vignettes. There's nothing better than a beautiful seating area where guests can lounge, enjoy a beverage, and have a private conversation!
WHAT IS THE MOST REWARDING PART OF YOUR JOB? Seeing all of our hard work come to fruition on the day of an event and to see smiles on our clients' faces.a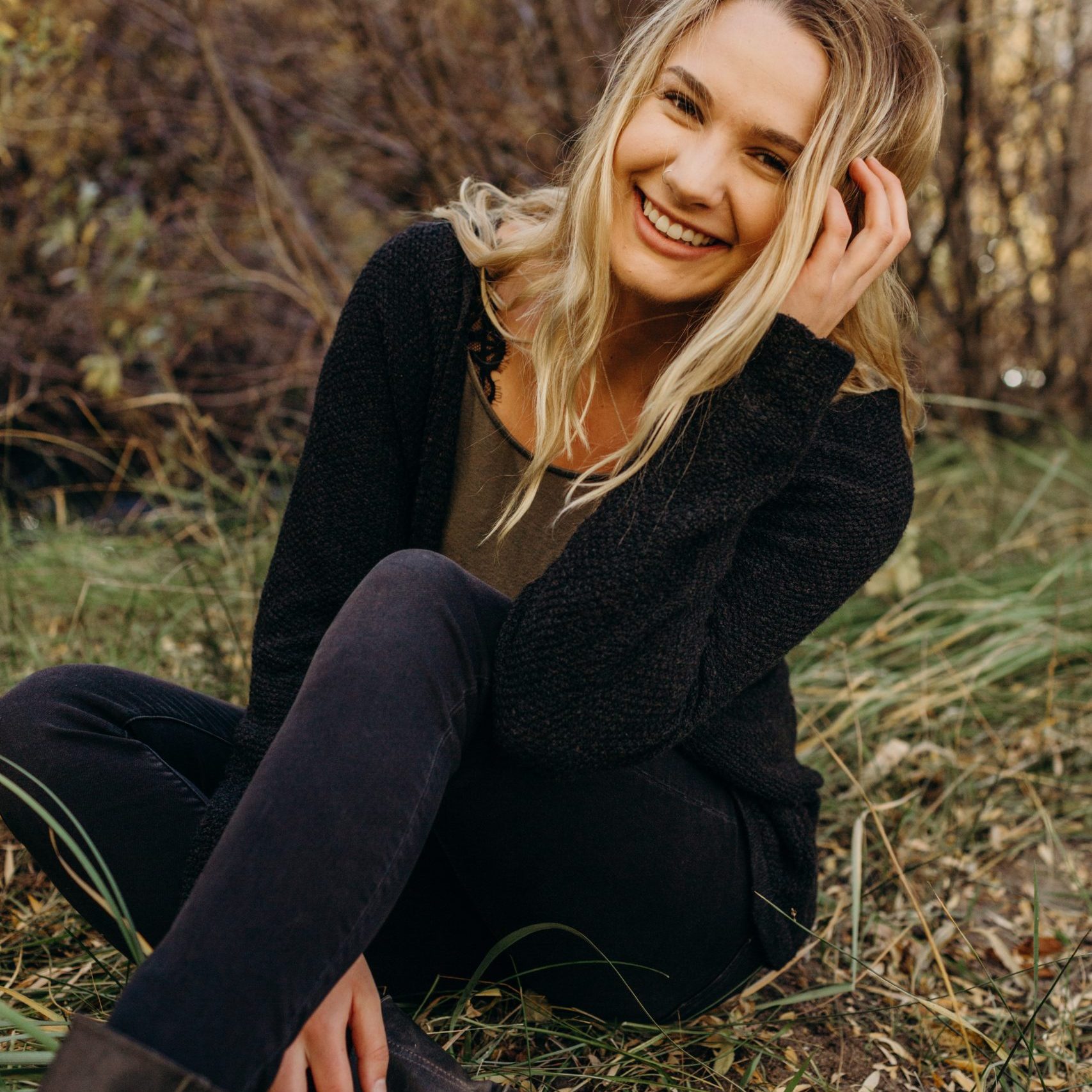 CALLIE HAAKANA
WEDDING / PROJECT COORDINATOR
PROFESSIONAL BIO: I graduated from SAN DIEGO STATE UNIVERSITY in 2020 with a Bachelor of Arts degree in Communication. During my time in college, I interned for Green Fox Events whenever possible, and I knew instantly that event planning was my passion. After graduating, I moved back to Mammoth Lakes (my hometown!) and have been working for Green Fox Events ever since. During my time at Green Fox, I have assisted with weddings, corporate events, private events, public events, social media marketing, and property management. My favorite part about my job is helping people create and celebrate the most special moments in their lives. I love all things design and helping clients' vision become reality!
A BIT ABOUT ME: I am a wife to my best friend and a dog mom to the cutest golden retriever you've ever seen. I love living in the Eastern Sierra because it allows me to feed my adventurous spirit! When I'm not working, you could find me hiking, snowshoeing, or having a glorious sunset outing!
LIKES AND DISLIKES? Likes: dogs, old cars, margaritas, traveling, coffee, & quality time with friends and family. Dislikes: spiders (but also, all bugs in general), cheese, the smell of ketchup, crooked picture hangings, & being cold.
WHAT IS YOUR FAVORITE WEDDING FOOD OR DRINK? I'm ALL about the fun signature cocktails. Any opportunity to incorporate a fun personal twist on an event for your guests is a big win in my book. I'm also a fan of pie or ice cream cake as a wedding dessert. It's traditional with a little *spice*.
WHAT IS THE MOST REWARDING PART OF YOUR JOB? Watching every little detail come together seamlessly. It's that feeling I get when I see our clients and their guests HAPPY and CAREFREE. That's the best feeling.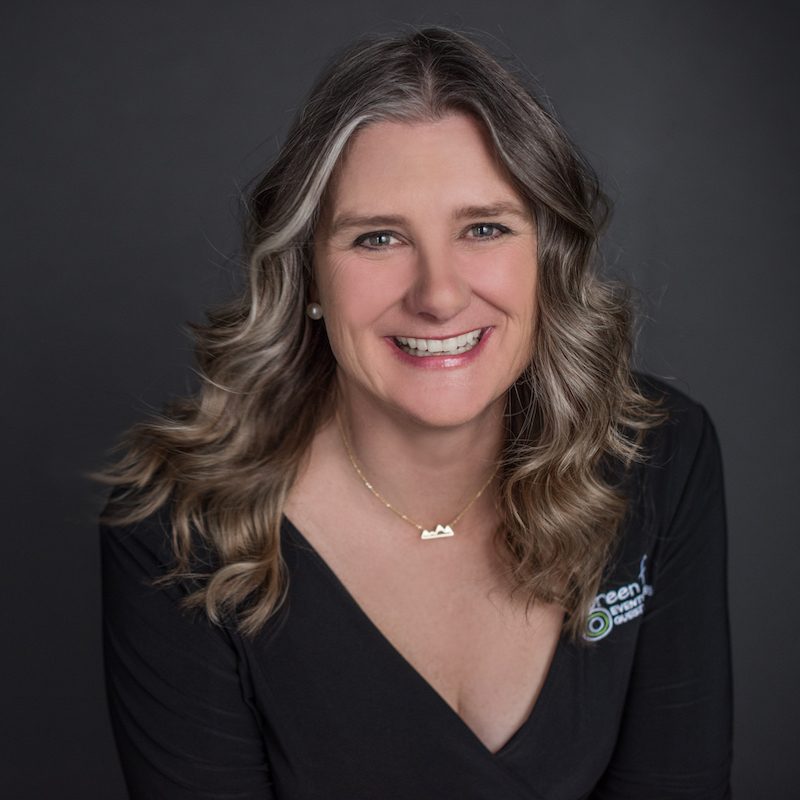 KRISTY WILLIAMS
PROFESSIONAL BIO: My resume includes nearly 20 years of event and project management, with a good mix of private, corporate, and non-profit organizations. Prior to coming to Green Fox Events in 2012, I spent several years doing project management for a non-profit organization, event management for an event management company, and almost 12 years in MAMMOTH MOUNTAIN'S marketing department managing events, promotions, and sponsorships. I have managed events ranging from large, televised events including the NORBA MOUNTAIN BIKE NATIONAL CHAMPIONSHIPS and the USSA SNOWBOARDING GRAND PRIX to smaller (yet just as fun) festivities such as trail clean up days and, yes, even a "Ski in the Millennium" party back in 2000! I have a B.S. in Business Administration from the UNIVERSITY OF THE PACIFIC.
A BIT ABOUT ME: I moved to Mammoth in the winter of 1992 with the intention of spending one season here – but fell in love with the Eastern Sierra and eventually made Mammoth Lakes my permanent home. When I am not working, I enjoy spending time with my 2 kids, husband, and chocolate lab.
HOW I GIVE BACK: I also am a firm believer in giving back to our community and volunteer with many great organizations including Mammoth Club Volleyball, Girl Scouts, and Little League.
DESCRIBE ONE OF YOUR MOST MEMORABLE GFE EXPERIENCES: Wow – there are so many. One that sticks out in my mind happened during a corporate retreat we coordinated for a large group. Among other things, we arranged all the activities for the group – and my role at the moment was to check in on the folks that were snowmobiling, cross-country skiing, snowshoeing, and (snow) tubing. I remember the look of sheer pleasure (and maybe a bit of fear) on the faces of the grown adults as they came down the snow tubing hill. These were folks that opted to not ski/snowboard and I think it was their first time seeing snow. That was a great moment.
WHAT ARE YOU KNOWN FOR (BY COLLEAGUES)?
I think I am known for being the taskmaster.
I just love checklists!